What we Deliver

excellent water ionizers, come with high quality but low price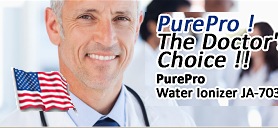 Global Solutions
International Business
We are looking for the international distributors to expand its growing coverage of the global market. If you are a experienced water treatment products dealer or wholesaler and would like to distribute our products, we welcome you to join our successful team....
more
0
7

-20-20

20

Our goal is to deliver the excellent water ionization system which come with high quality but low price, allowing you to focus with confidence on building your business. more

09

-25-20

20

PurePro has launched its new website. The website features all of our products listed in our new product catalog and features a comprehensive technical support area.

Subscribe
•
All Archive news