Worldwide Business Opportunities
International Business Opportunities

We are looking for the international distributors to expand its growing coverage of the global market. If you are a experienced water treatment products dealer or wholesaler and would like to distribute our products, we welcome you to join our successful team.

Please email to ionizers@pure-pro.com , we will be in touch with you directly.
We invite you to order one of our water ionizers, so you may evaluate the quality of our products.
Check the prices from our factory to your address by DHL, usually within 3 days.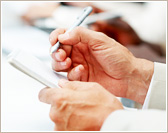 PurePro® Water Ionizer is currently being manufactured in Taiwan and is one of the best selling water ionizers available in the USA & Canada.
PurePro offers you the very best in quality at an unbeatable price.
Private label is very welcome. Owning your own brand will gives you the potential to be the largest water ionizers distributor in your country. Please call us for our Private Label Reseller Program.